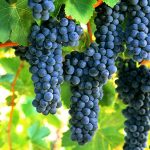 You know you love Bordeaux blends, and you love Syrah. How about a tasting of red blends made from traditional Bordeaux grapes PLUS Syrah? That is the theme of this week's AWS tasting. Let's break some French rules and enjoy some truly unique red blends. Join us Saturday, Feb 12 for a taste of Bordeaux Plus!
Bordeaux Blends Plus Syrah
Saturday, February 12, 2022, 7:00 pm
Hosted by Ann Meisch
219 10th Avenue West, West Fargo
$25 members
$30 non-members*
*non-member guests may attend up to three wine tasting events. After that, we ask that you join the Red River Valley chapter of the American Wine Society. You won't regret it!