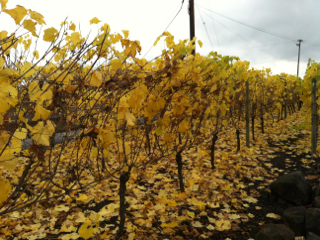 In 1806, after an arduous journey west to find a route to the west coast, Lewis and Clark blazed a trail from Oregon's Columbia River to the Snake River to the Clearwater River and on to the Lolo Pass. Today Oregon boasts a burgeoning wine industry with Pinot Noir as its star. But there's much much more to Oregon wines than just Pinot Noir. Join us as we take a ride along the Oregon Trail and explore the wonderfully diverse grapes of the region. We will be tasting Rousanne, Viognier, Grenache, Dolcetto, Tempranillo, Petit Sirah, Cabernet Franc, Tinta Amerella, Tannat and some great blends as well. You don't want to miss this one!
On the Oregon Trail
Saturday, May 10, 2014 at 7:00 pm
Hosted by Bill Brunton
3114 35 1/2 Court Ave South, Fargo
$25 members per person
$30 non-members per person
Please rsvp by Thursday, May 8.